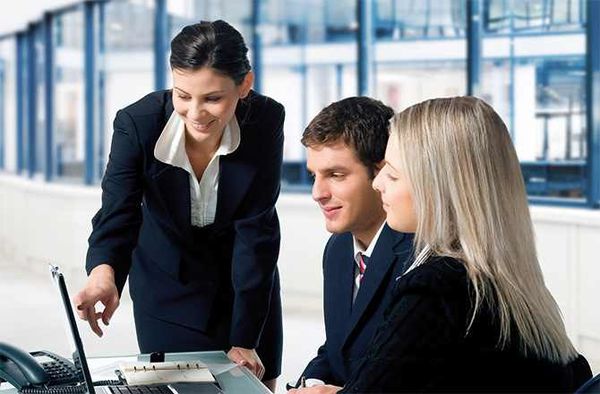 During my time working in external recruiting I had to fix more resumes than I could count. I also saw quite a few that were so bad we didn't know where to start improving them.
While there seem to be a million articles online about proper resume etiquette I've come to notice that they are either very basic, very confusing, or geared toward executives.
I decided to break it down for you all with the top mistakes you should always avoid as a young professional. While some of these may seem like no-brainers you'd be surprised how often I saw this kind of stuff as a recruiter.
Using an unprofessional email.
I saw way too many snookiebaby69's, sweetstoner420's, and playgurlxxx's on resumes. This is completely and totally inappropriate. Also, good luck getting an interview if your email address hints at your recreational drug use or your affinity for The Jersey Shore.
Use your name. That's it. No need to get all creative with the emails.
Skipping work history on your resume because you think it's not relevant.
When you're fresh out of school or looking for an entry level job a company is mostly looking for one thing – that you've had a job. They don't even typically care what kind of job, they just want to know you've had some sort of business experience. As a result you should always list your entire work history. Otherwise it looks like you are more green than you actually are.
It was far too often that we'd find out about jobs candidates held after busting our brains trying to fix their resume. Had we known about them earlier it would have made our lives easier in not only fixing their resumes but also talking to employers about why they were the right people for the job.
Granted there is a limit to this. Don't tell them about the job you had at the mall when you were sixteen (unless you really have no other work experience). Stick to college and post-grad and you should be fine.
Failing to use quantitative examples.
If you really want to stick out from the crowd, show them some numbers. Did you improve company sales by 15%? Did you save a company money? Did a process you implemented make them six times more productive? If the answer is yes and you can prove it, then put it on your resume (and mention it again during the interview)
Bad grammar
Bad grammar on a resume just makes a bad impression. Triple check your resume for spelling and grammatical errors.
Handing in a 10 page resume.
That's just unnecessary. And yes, it does happen more often than you'd think. No employer is going to sift through 10 pages to see if you're a good fit for them. They just don't have the time.
Paragraphs about your personal interests
First, there should be nothing in first person on your resume. Second, employers don't care about your love for puppies.
Not having a professional look over it.
People still struggle big time when it comes to writing resumes. There's too much conflicting information out there about what they should say and how the should be formatted. It's in your best interest to have someone who knows what they are talking about look over it, like a recruiter or career coach.
If that's not an option for you, or you know you need some serious help, services likeDreamResume offer professional resume writing services at affordable prices. They'll even write a Thank You Letter you can use after the interview, unlimited revisions, phone and email support, and different formats of your resume for all your application needs.